All our stores are now open.
We are monitoring the situation and following all recommendations issued by public health to better serve you.
Check out our updates:

The Vaccine Passport in Decathlon stores in Quebec



Quebec Government's announcement on the vaccine passport

As of January 24, 2022, to comply with the Quebec Government's announcement, it will be mandatory for Decathlon customers to present the vaccine passport and proof of identification (ID) to access our stores in Quebec.
The vaccine passport allows individuals aged 13 or over, who are adequately protected or who have a recognized exemption, to access our stores.
1. When will proof of vaccination be mandatory to enter a Decathlon store?
The official date for all of our customers is January 24, 2022.
2. Who must present their proof of vaccination?
All customers aged 13 and over must have their vaccine passport
All children aged 13 and over who are accompanied by a parent or guardian
Children aged 12 and under do not have to present a vaccine passport
All types of customers who visit a Decathlon store (including those who make Click and Collect orders or customers who want to return or exchange an item or request a refund)
3. What are the accepted formats to confirm adequate vaccination?
Proof of vaccination may be presented in the following formats:
On the VaxiCode application
On paper
In a PDF on your mobile device
Access to our stores will be denied to all customers who do not show adequate proof of vaccination.
4. What proof of identification must be presented?
In addition to the QR code, an ID must be presented for individuals aged 16 and over.
The ID must have been issued by a federal, provincial or territorial authority, or by a state government, and must be valid and not expired. For example, you can show your passport, driver's licence or health insurance card.
Valid proof of identification is acceptable if it includes your
Name
Date of birth
Photo
Signature
Health insurance cards that had to be renewed without a photo during the pandemic are accepted. For individuals aged 75 and older, proof of identification without a photo is accepted.
5. If I chose the Click and Collect option before January 24, but my order arrives in a store after January 24, can I still pick it up in the store?
No. After January 24, you will need to show proof of vaccination and ID to pick up your online order, even if you made an online order before this date.
You will be automatically refunded should you be unable to pick up your order at the store. It will not be possible to change your method of delivery or pick up your order curbside. We invite you to opt for home delivery when placing your order online.
6. If I would like to request a refund or return or exchange an item purchased in a store before January 24, how should I proceed if I cannot access the store?
All customers who find themselves in this situation are asked to hold on to their orders until the Quebec Government issues new health measures which allow access to stores without proof of vaccination. We understand that this is not an ideal situation, but we invite you to contact your nearest store as soon as access is permitted again.
It will not be possible to make curbside returns, exchanges or refund requests and returns via post will not be accepted.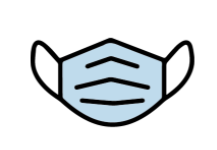 For our customers:

In order to comply with the provincial government directives and provide the safest environment for everybody, wearing a mask or a face covering over your nose and mouth is mandatory in all Decathlon stores. Those who fail to respect these directives will not be allowed to enter the store.
Thank you for your understanding.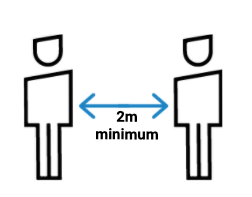 Social distancing:
- We are asking everyone to follow social distancing guidelines.
- Systematic controls at all entrances have been put in place, and hand-washing with hydroalcoholic gel is mandatory for everyone.
- Maximum capacity per store has been reduced.
Questions?

Reach out to our Customer Service team.
Still have questions? Don't worry, our Customer Service team is here for you. Reach out at onlineservice@decathlon.ca, call us
at 1-844-533-3322, or chat with us via Facebook Messenger.
Our teams are available from 10 am to 6 pm,
Monday through Friday.
SPORTS FOR ALL. ALL FOR SPORTS.